Clearwater Quays

Clearwater Quays is a high end residential development overlooking Clearwater Golf Course in Christchurch's most sought after resort community.
It currently consists of 17 North facing architecturally designed 'Boat Houses '. The second phase of the project is scheduled to consist of a block of apartments overlooking the lake and golf course.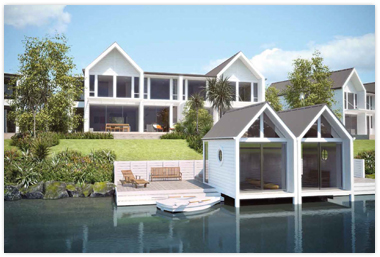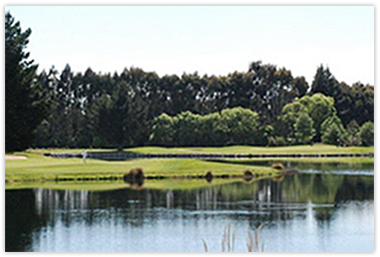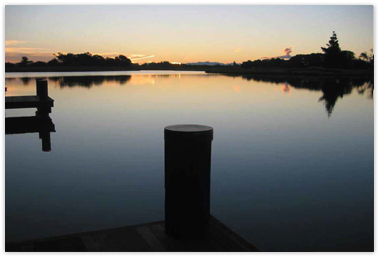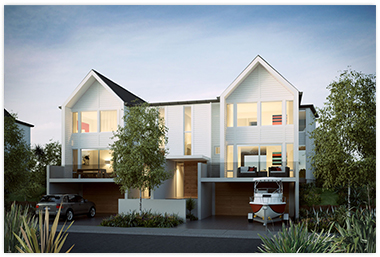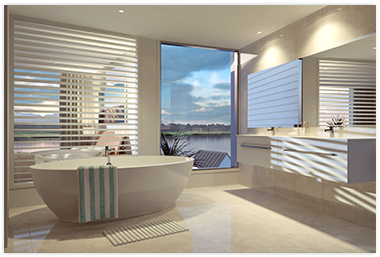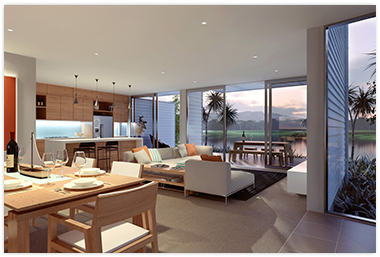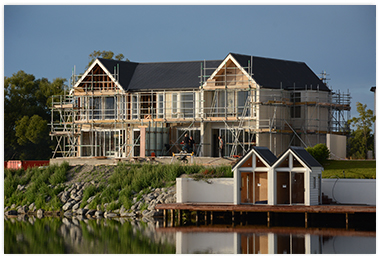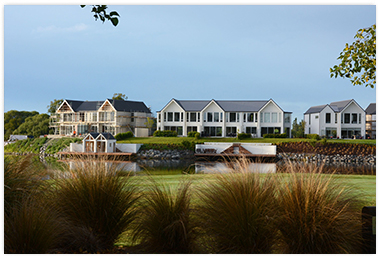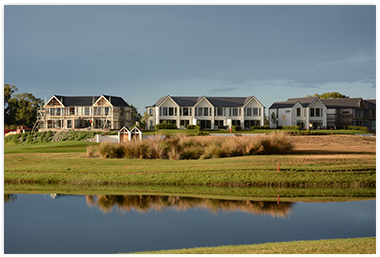 ---
Featherstone Drive, River Road Hamilton
RSI has invested in a cluster of four sections In Featherstone Drive to showcase a series of architectural designs that provide superb comfort in detached two storey homes that take advantage of a small section foot print.
RSI intentionally selected the sections off of River Road, Hamilton to show the combined functionality, comfort, aesthetic appeal and cost effectiveness of developing homes on a smaller section foot print, without compromising on design and use of space.
RSI has partnered with Modeco NZ Limited and Northern Frame & Prefab Limited to utilise the best of factory based construction solutions to create designs that show the future of town planning densification, without the need to transition to duplex, or apartment living.
The first showcase in the cluster is scheduled to be erected, immediately following title.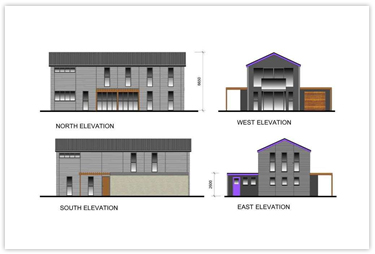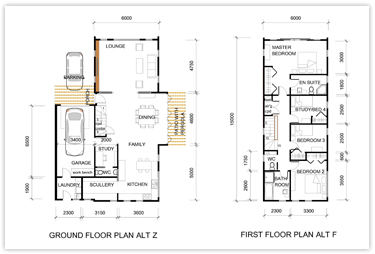 The initial design incorporates four bedrooms, a study nook, open plan family area, separate lounge, kitchen and scullery, and single attached garage in just over 170 m2 on a 330 m2 section.